25 Years Later: Remembering the Challenger
On January 28, 1986, the Space Shuttle Challenger visibly broke apart in the sky, killing all seven people on board. Among the crew members was Christa McAuliffe, an educator who was selected to participate in NASA's Teacher in Space Project. Today, the lesson plans McAuliffe prepared for her mission to space are available to the public, helping to keep her legacy alive.

Christa McAuliffe was a high school history teacher in Concord, New Hampshire, when she applied to the Teacher in Space Project. This NASA initiative, intended to increase interest and confidence in the space program, drew applications from more than 11,000 teachers. In 1985, McAuliffe was selected as the finalist, earning her a spot aboard the Challenger for a mission to space. She took a year off from teaching to prepare, undergoing physical tests and technical training.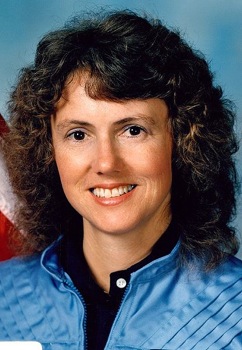 As part of her preparation, McAuliffe created lesson plans. Her space mission included two 15-minute lessons that would have been broadcast live to classrooms from the Challenger. The first lesson, titled 'The Ultimate Field Trip,' was to have included a tour of the ship. The second, 'Where We've Been, Where We're Going, Why,' focused on describing space travel to students. Unfortunately, along with the rest of the crew, McAuliffe perished in a crash before the shuttle had completely left the earth's atmosphere. These lessons were never delivered.
The Challenger disaster was met with shock and grief across the nation. In the aftermath of the tragedy, the Teacher in Space Project was canceled, and NASA's space shuttle program was temporarily suspended. Efforts have been made over the past 25 years to preserve the legacy of the seven deceased crew members. And now, thanks to the Challenger Center, McAuliffe's lesson plans are available to the public.
These plans include the two live lessons and six additional lessons that were to be filmed and distributed later. All lessons focused on science. The topics of the six sessions that were scheduled for taping include Newton's laws, effervescence, simple machines, chromatology, magnetic chambers and hydroponics. On the Challenger Center site, each of the lessons is given its own page. These pages contain pictures, videos, diagrams and notes relating to the plans.
Though the Teacher in Space Project was officially canceled, one educator from the original applicant pool did eventually get to teach from space. This teacher, Barbara Morgan, had been Christa McAuliffe's backup for the Challenger mission. After the disaster, Morgan continued to train for a journey to space, and in 2007, she served as a mission specialist on board the STS-118 mission. Morgan officially served as a robotic arm operator, but she participated in two question-and-answer sessions with young students while in orbit.
To access McAuliffe's lesson plans, visit the Challenger Center website
To continue researching, browse degree options below for course curriculum, prerequisites and financial aid information. Or, learn more about the subject by reading the related articles below: