Baltimore Schools Celebrate National Career and Technology Education Month
February is National Career and Technology Education (CTE) Month, a chance for schools to focus on career-preparation programs. In Baltimore, CTE has played a key role in providing training to students while keeping them engaged and focused on their high school education.
What is Career and Technology Education?
CTE consists of a variety of programs that help students receive career-oriented training or college preparation. You may use a CTE program to learn about careers and how to best prepare for them. You could also get hands-on experience in career fields that require only a high school education, or minimal training beyond high school. If your goal is to attend college, some CTE programs enable you to start building college credits before graduation.
High school can be a great time to try out career fields that may interest you. You might be able to take part in an internship or spend time at a workplace, learning whether or not it's a good fit for you. In cities where schools and businesses work together, you'll have the best and most diverse opportunities. In most cases, CTE programs won't begin until you're near the end of high school, such as 10th grade or later.
How is Baltimore Celebrating National CTE Month?
Baltimore, along with all of Maryland, has long been considered a leader in CTE. In Baltimore, Mayor Stephanie Rawlings-Blake recently promoted the month by sending city schools CEO Andres Alonso to Washington, D.C., where he discussed a report put out by the Harvard Graduate School of Education. The report pushes for schools to provide career training as early as middle school, shifting away from an exclusive focus on college preparation.
In Baltimore, schools have been shifting away from presenting college as the best path for all students. As reported in the Baltimore Sun, career preparation programs have been growing steadily, including a 51% rise since 2008. Since that time, more than 6,200 Baltimore students have taken advantage of these programs. Those students are more likely to stay in school, perform better on tests and reach graduation. Michael Thomas, Baltimore's CTE director, recently told the Sun that 99% of students with career and technology concentrations graduate.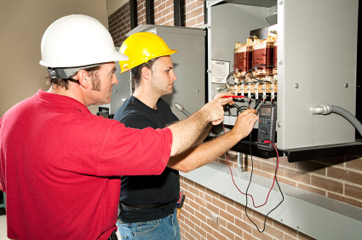 Throughout Baltimore, the options are varied as the students. While still in high school, you could earn certification as a nail technician, prepare for a career in medicine through a surgical technician program or gain practical experience in construction management by working at a construction site. These programs may help you transition directly into your career. They can also prepare you to earn income while you're in college. Most of all, they help you build your resume and demonstrate your professional strengths while still in high school.
Career and Technology Education has helped Baltimore reduce dropout rates. Dropout Nation is a national organization tackling this problem.