Celebrities Weigh IN On the Education Debate
When it comes to contentious issues, it seems everyone's got opinions, celebrities included. But do we want to hear what they have to say? Shouldn't they just be quiet and go back to entertaining us? Well, maybe sometimes. But sometimes when famous people exercise their right to speak up, we all benefit.
In 2004, famous musicians ranging from Bruce Springsteen to R.E.M. to James Taylor briefly toured together under the banner 'Vote for Change.' An attempt to increase voter turnout in swing states, the VFC tour was officially bipartisan, but in actuality most of its representatives could be caught supporting presidential hopeful John Kerry over the incumbent George W. Bush. Some saw the tour, a boldly political stand by a collective of artists, as an infusion of fresh discourse into the United States political arena, while others - especially disgruntled concert-goers - just wanted the rockers to 'shut up and play.'
That same debate continues today in the education world. As divisive as opinions are, perhaps just as divisive is the notion of whether celebrities should be allowed to offer up their own. Consider, for instance, a recent article in the blog for Learning Without Frontiers (akin to an English TED) called 'I'm a Celebrity, Let Me Fix Education.' The title's far from the only snarky content; in the essay, author Graham Brown-Martin takes shots at super-chef Jamie Oliver and renowned actress Joanna Lumley for recent entries into the education reform debate. Brown-Martin essentially concludes that celebrities can offer only soundbites and have little worthwhile to say. However, because of our culture's fixation with them, what they do offer is overvalued and blown far out of proportion, obscuring real issues and honest public debate.
Being that Brown-Martin is a professional in the field of education access, it would be unfair to call him wrong. Indeed, he makes a couple fair points about the impact of celebrity culture on discourse relating to real, complex issues. At the same time, one would hate to have such a knee-jerk negative reaction to any celebrity throwing their opinion into the ring, no?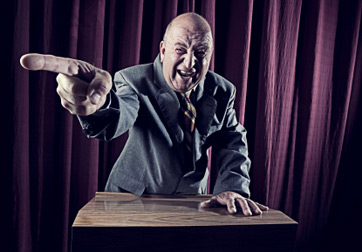 Celebrities are people too, after all. Especially in a democratic society, their opinion must weigh as heavily as that of any other average person's. That's excluding experts, of course; the thoughts of people who spend their lives studying education should rightfully warrant more consideration in that realm than those of actresses or singers. But celebrities differ from average people in that their status affords them an instant soapbox for speaking, as well as a crowd of hungry listeners. The results of that can be disastrous (how often does sexism, racism and homophobia show itself in public discourse thanks to celebrities with no filter?), but they can also be surprisingly worthwhile.
Consider actress Jennifer Garner. She occasionally blogs on education-related issues for the Huffington Post. Ever by her side is co-writer Mark Shriver, Vice President of U.S. Operations for the organization Save the Children. Garner herself works as one of their Artist Ambassadors. Together, the two talk about important issues in education reform, particularly those relating to early education. Of course it's possible that Shriver could blog alone, and Garner's name is attached only for the recognition that comes with it. Regardless, though, it's clear that Garner has a real interest in the education of the nation's youth. To deny her a chance to speak her mind because she's famous would be as incorrect as insisting that her status alone validates her opinion.
Some people might go so far as to claim that celebrities must speak up; that with their fame comes a responsibility to share their opinions on important issues. That seems to be taking things too far; the only real responsibilities celebrities have is to entertain, at least in their capacity as celebrities. However, it's possible that informed, opinionated people who happen to be famous - your Bruce Springsteens, your Jennifer Garners - can bring some positive attention to an important aspect of a hot-button issue like education reform. If that's the case, why shouldn't they speak their mind? They might end up doing some real good.
Jennifer Garner cares about early education. So do we! Read about it here!