College Rankings Go Mobile
Are you dying to find out how your alma mater or top choice college ranks internationally? Do you enjoy reading about college rankings, and want to know more about how schools from different countries measure up against each other? Well, like so many other things these days, there's an app for that.

The World University Rankings App
If you're looking at colleges, or if you pay much attention to news items about higher education, you're well aware of the fact that college rankings have become quite common. It seems as if every publication has a list of college rankings, and the top ten schools from one list might not even appear on another. The criteria used for college rankings is sometimes so arbitrary or biased that select schools refuse to authorize publication of their evaluation by certain publications.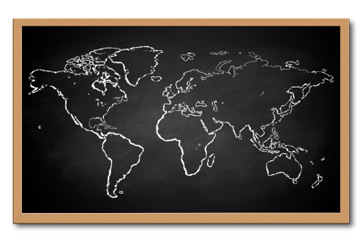 Even so, these 'best of academics' lists are common in part because people like reading them. Whether you're a college graduate, a student who gets a kick out of seeing your school reduced to a 100-word blurb or a high school upperclassman deciding where to apply, chances are you pay attention to college rankings. Whatever your reason, if you like reading these lists, there's an iPhone app that might suit your fancy. Produced by Thompson Reuters news service, in collaboration with England's Times Higher Education (THE), the World University Rankings app is dedicated solely to putting THE's ranking of the world's best colleges and universities at your fingertips.
The app provides a listing of the top 200 universities in the world. You can refine the list by searching based on personalized criteria, or view schools on a map so you can browse by location. Other features include a comparison of different schools based on criteria such as student popularity ratings, profiles of top schools that include evaluation information and interactive elements like surveys. Students interested in studying domestically may find rankings listing only U.S. schools more relevant, but if you're interested in international higher education, this app could be useful.
Cost and Usage
The app (pictured above) costs $.99 through the app store, and is compatible with all devices on the iOS (iPhone, iPod Touch and iPad). It is not available for other mobile platforms. The information on this app is available for free on the Internet, either through the THE website or other sources, so some people might see the expenditure as a little frivolous or unnecessary. However, if you're planning a trip or are otherwise going to be in a situation where you will have Internet access but no computer to make browsing and searching easy, the app could be useful enough to justify the expense.
The users that would benefit the most from this app are those who are currently shopping around for colleges to attend, particularly if you're a student who'd like to make 'study abroad' a full-time experience in college. The app might also be handy if you travel frequently and like to make colleges and universities a tourist destination. After all, some of the world's best art collections and libraries are on college campuses. Using World University Rankings, you could search for academic institutions near your location, and find out if there are any prestigious schools worth visiting.
If you've got an iPhone or an iPad, there are a lot more education-related apps out there. Learn about a few of these apps designed specifically for teachers.
To continue researching, browse degree options below for course curriculum, prerequisites and financial aid information. Or, learn more about the subject by reading the related articles below: