Listen Up: Great Educational Podcasts
Podcasts can be a great source of entertainment while you're commuting, doing household chores or exercising. There are plenty of amusing podcasts out there, but they're not always educationally relevant. If you're looking for a way to add some learning to your listening, check out this list of great educational podcasts.

Tech Therapy from The Chronicle of Higher Education
The Tech Therapy podcast focuses on technology and higher education issues. It's produced by The Chronicle of Higher Education and focuses solely on topics relating to colleges and universities, making it a great choice for higher education students, faculty and staff. As the title Tech Therapy indicates, the topics for each podcast revolve around technology.
Some sample episode titles include 'USC Writing Class Takes on Cyberbullies' and 'The Case For Digital Scholarship.' Tech Therapy has two regular hosts and usually is formatted around discussion between these hosts and a guest with insider knowledge on the episode's topic. It is updated once a month, with episodes lasting about 15-30 minutes.
StarTalk' host Neil DeGrasse Tyson is professionally known as the Director of the Hayden Planetarium at the American Museum of Natural History in New York. In popular culture, he's known as the host of PBS's NOVA ScienceNOW, a frequent guest on The Colbert Report and The Daily Show on Comedy Central and, in some corners, that evil guy who stripped Pluto of its planethood. Dr. Tyson has also authored several books that, though they focus on astrophysics, are accessible even if you're not a rocket scientist.
This same focus on accessibility is present in Dr. Tyson's radio show, StarTalk. The show focuses on the intersection of popular culture and science, making for a good mix of entertainment and education. The show generally features a humorous co-host and typically focuses on a specific topic, such as UFOs, science and art, the physics behind football and the influence Star Trek has had on technology. Some shows feature science-focused interviews with famous guests like John Hodgman or Stephen Colbert.
One great thing about StarTalk is that it manages to balance fun and seriousness very well. The shows aren't dry, but they are still educationally relevant. Interviews with famous guests may get a little personal, but they're always grounded in science. One potential drawback, though, is that some listeners might find some of the content inappropriate for kids. The content is never crude, but guests may occasionally make mildly off-color jokes. StarTalk is available as a podcast, and is also broadcast on the radio in certain markets.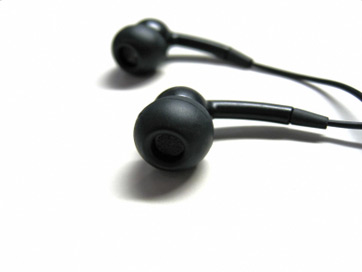 If you find yourself wondering about grammar rules and want to improve the technical aspects of your writing and speech, try subscribing to Grammar Girl's Quick and Dirty Tips. This podcast is an offshoot of the Grammar Girl website, and podcast topics usually cover similar material to online posts. The podcasts are usually less than ten minutes long and cover topics like ending sentences with prepositions, common myths about grammar, writing dialogue and when to use 'which' instead of 'that.'
Produced by NPR, this podcast is put together by four correspondents: Adam Davidson, David Kestenbaum, Chana Joffe-Walt and Jacob Goldstein. If you listen to the public radio program This American Life, these names might be familiar to you. Planet Money was in fact born out of the success of a 2008 episode of This American Life that examined the subprime mortgage crisis.
As its name suggests, Planet Money is primarily concerned with money. The correspondents occasionally do investigative reporting, but might also simply work to explain a financial concept or current economic event that may confuse listeners. The tone of the podcast is irreverent, but it does a great job maintaining focus on the issues at hand. Some typical show topics include the mechanics behind job creation, credit card applications, foreclosure issues and the state of foreign economies. The podcast is produced twice a week, and each episode is about 20 minutes long.
In addition to the podcast, Planet Money is also a blog on the NPR website. The Planet Money blog features writing about many of the podcast topics. It also includes additional audio from the podcast's correspondents when they appear on NPR radio shows like Marketplace and All Things Considered.
Podcasts aren't the only educational tools for smartphones. Learn how to use your iPhone as a teaching aid.
To continue researching, browse degree options below for course curriculum, prerequisites and financial aid information. Or, learn more about the subject by reading the related articles below: