New Survey Shows How Educational Institutions Use Social Networks
A new study of institutional use of social media in education has produced some interesting insights into the ways colleges and universities take advantage of Internet technologies. The data reveal some results that might surprise you. Schools offering Animation degrees can also be found in these popular choices.

Social Media in the Spotlight
According to a new study, colleges and universities are using social networks like Facebook and Twitter far more than one might expect. The study included 951 respondents and was conducted jointly by mStoner, a PR firm, Slover Linett, a research firm, and the Council for Advancement and Support of Education (CASE), a professional organization. The goal of the study was to explore how schools, colleges and universities use social media to communicate with established connections and reach new audiences.
This may seem like a surprising subject of study, but it makes sense. After all, education has a business side, and it is unusual at this point for a business to not have some sort of Web and social media presence. Businesses of all sorts are harnessing the communication powers presented by social media and, as evidenced by this new study, schools are no exception.
Facebook on Top
One foundational data point from the study is the fact that only four percent of respondents said they have 'no current involvement' with the use of social media. Facebook is used by a strong majority of the respondents involved with social media, with 96% reporting use of that site. The next most-used network is Twitter, with 75% of respondents reporting use, followed by LinkedIn and YouTube, each used by 65% of those surveyed. Other social media platforms with educational users include blogs and Flickr, though these are all used by less than half of survey participants.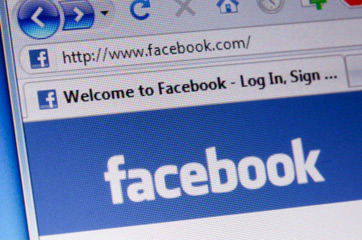 Facebook was also reported as the network that was most often used to meet social networking goals, with 91% naming Facebook as their most-used program. Twitter, LinkedIn and YouTube were again respectively second, third and fourth in this result, though with a steep drop-off from the use reported for Facebook. Only 43% of respondents named Twitter as their most heavily used social media outlet, and LinkedIn and YouTube only received this designation from 29% and 26% of respondents, respectively.
Another sign of Facebook's dominance in this area is the fact that 87% of survey participants said they consider that particular outlet to be 'most successful' in meeting social networking goals. Again, Twitter came in second, and again with a steep drop off, with only 27% selecting it as the most effective platform. LinkedIn was again the third choice, with 24%, and YouTube was fourth, with 21%. Clearly, a pattern is established here: Facebook is the most popular choice, and is considered the most useful, followed by Twitter, LinkedIn and YouTube. None of the other choices cracked the top four. In each of the questions described in this section, respondents were allowed to select up to three of the ten listed networking options.
Other Interesting Revelations
Alumni are another dominating factor in this survey. Schools, colleges and universities are apparently most interested in using social networks to contact former students, with 54% saying that they use social networks 'extensively' for this purpose. Only two percent of respondents said that they do not use social networks to communicate with alumni. 92% of survey participants use some form of social media to communicate with alumni; the next most common group, 'friends and supporters,' constitute only 77% of reported social network communication.
Looking ahead, the results of this survey seem to imply that educational institutions will rely more heavily on social media in the future. When asked to gauge the success of social media usage, the majority (62%) of respondents described their efforts as 'somewhat successful,' and 22% said their work was 'very successful.' A very confident two percent described their social media strategy as 'a model for successful use of social media.' Further showcasing the education sector's confidence in social networking, 73% of respondents agreed that social networks have 'great potential for achieving important goals.'
Facebook isn't just good for helping educational institutions reach out - thanks to a new app, college students can use the social network to find financial aid opportunities.
To continue researching, browse degree options below for course curriculum, prerequisites and financial aid information. Or, learn more about the subject by reading the related articles below: