Online Brain Candy: Fun Knowledge Blogs
There's some important information out there on the Internet, from scholarly databases to legitimate journalistic outlets. Sometimes it can all be a bit too much. If you want to take a little break, but still use your time to learn, consider checking out one of these fun blogs that can teach you something new.
If you're interested in travel, geography, world cultures or history, Atlas Obscura will fascinate and amuse you. You can browse the site's holdings by continent, region or nation, covering the whole planet, from Asia to Antarctica and Oceana to North America. You can also find new and amazing places on earth by browsing through the site's many categories, which include unusual monuments, natural wonders, miniatures, museums and collections, memento mori and architectural oddities. You can also click on the 'take me to a random place' button to be automatically shown to an entry about the many weird and wonderful places covered by Atlas Obscura.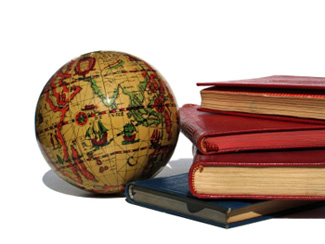 As the name implies, HowStuffWorks wants to teach you... how stuff works. What kinds of 'stuff', you ask? All kinds! This widely comprehensive site covers topics like money, science, culture, entertainment, health and animals. From practical knowledge like how to repel bugs to age-old philosophical conundrums like how magnets work, HowStuffWorks has a wide variety of resources to help you understand the world around you. With a variety of materials, like blogs, quizzes and videos, you're sure to learn something new and interesting on this site.
Politicians lie. A lot. That's not really very 'fun', but what is fun is finding out the truth, and being able to use facts instead of emotion to get your point across. Admit it - a justified sense of smugness is pretty fun. If you find yourself questioning the veracity of what elected officials, pundits and political candidates say, check out FactCheck.org. This non-partisan site, a project of the University of Pennsylvania's Annenberg Public Policy Center, does a great job breaking down the how and why of incorrect and inaccurate political statements.
Did you know that the smiley emoticon was invented by a college professor in 1982? Well... that's not entirely true. ;-) Snopes.com is a great source for tackling the important questions, like whether going swimming an hour after eating will really kill you. Using a thorough, research-based approach, this site examines the accuracy of common myths, rumors and urban legends. Spend some time on Snopes.com and you might prevent future embarrassment next time you trot out your go-to first date line blaming JFK for the decline of the American hat industry.
mental_floss is a print publication that caters to lovers of random knowledge and trivia. The publication's website also serves as a great source of intriguing, amusing and enlightening info. There are several sections on the site, including quizzes, trivia, amazing facts and a blog. The blog is a good one-stop source of all kinds of knowledge, from the origins of your favorite Internet meme to the fact that the Las Vegas strip isn't technically in Las Vegas. If you're the type who likes to play in pub quizzes, spending some of your Internet leisure time poking around on mental_floss might be a step toward trivia night victory.
If you're looking for more educational fun, why not play some online educational games?