Online Instruction Tools: Make Projects Reviewed
The Education Techie writes about tech tools that can help students and teachers. This week, the Techie is taking a look at online instruction tools. Today, we'll talk about Make Projects.
What Is It?
Make Projects is an online instruction site from MAKE Magazine. The magazine itself is more focused on technological topics and is a great resource if you're interested in learning how to make your own gadgets and gizmos. But the site's instruction section spreads out a bit further to include some crafty and not-so-technical projects. Overall, there's a fun, quirky vibe to the things you can make based on these instructions. There's also some practical stuff and some things you can try if you're looking for a real technical or engineering challenge.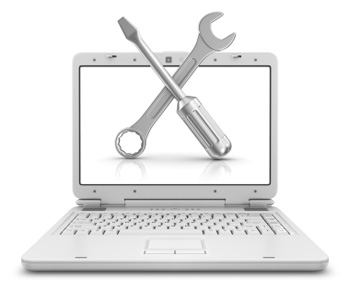 The instructions at Make Projects are split into categories that reflect its more technical focus. These categories include flight and projectiles, electronics, robotics, toys and games, microcontrollers, reuse, science, transportation, photo and video, music, food, fabrication and craft. Some of the entries in this instruction library are for things that require little to no actual construction, like creating a custom YouTube background or making free calls on an iPhone or iPod touch, while others involve a lot of hands-on work, like building a cabinet out of old circuit boards or making your own hydraulic espresso tamper.
There are some really cool projects on the site, and some of them are quite time-consuming and serious. One that caught my eye was a step-by-step guide to creating a fully functional kitchen countertop decoration out of pennies and epoxy. This guide seemed a little outlandish to me, but along with the rating information (Difficulty: easy, Time required: 3-5 days), the site reports that five additional people have had confirmed success making this project. All of the guides from Make Projects are totally free and typically feature good pictures with helpful, detailed instructions.
Who Will Find It Most Useful?
Whereas the site ReadyMade is a more design-y source for projects, Make Projects is definitely more of a techie's paradise. I think their target audience is pretty similar, though - younger people with a DIY ethic. There are some specifically kid-friendly instructions in the mix at Make Projects, but I would definitely encourage parents to supervise. There are a lot of projects that involve dangerous equipment and big messes.
Personally, I was more captivated by the projects I saw here than I was by the projects on the other instruction sites I reviewed for this series. For example, I've been thinking about learning how to grow and care for bonsai trees recently, and sure enough, there was a really well written, easy-to-follow guide for that on Make Projects. Though its focus is primarily on technological handyman types of projects, I think there's something for just about anyone to be interested in on this site.
This is the fourth article in the Education Techie's series about online instruction tools. Previously, the Education Techie talked about Instructables, TeacherTube and ReadyMade.