What Is Open Access Publishing?
Open Access publishing has a lot of fans, but that doesn't mean that everyone knows what it is. If you've even been confused by terminology like 'Gold OA' or 'Gratis OA,' we're here to help. Here's an overview of the vocabulary and concepts behind Open Access publishing. Schools offering Children`s Book Illustration degrees can also be found in these popular choices.

About Open Access
The advent of the Internet and other digital technologies has made it remarkably easy to share information. As the recent woes of the motion picture and music industries may indicate, this ease-of-sharing can sometimes lead to people gaining free access to things that might otherwise cost them money. However, not all industries and sectors want to stop people from gaining free access to their products. Open Access refers to the practice of scholarly journals, individual scholars and academic publishers offering free digital access to articles and book excerpts.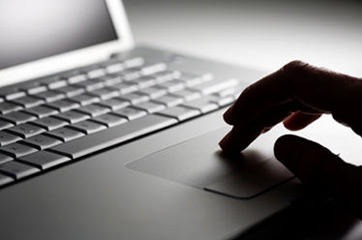 Open Access publishing's supporters like the practice because it allows wider access to publications than traditional subscription models. And because Open Access has been developed to suit a variety of needs, publishers wary of losing profits can take advantage of the Hybrid Open Access method (see glossary below for more details) to get the best of both worlds. This method of publishing is gaining popularity. According to a recent article on The Chronicle of Higher Education website, legal articles published through Open Access are enjoying a higher rate of citation than those published through other means.
With popularity for various Open Access methods growing, it's a good idea to familiarize yourself with the methods and terms used for this publishing method. The glossary below should serve as a good introduction to the world of Open Access.
A Glossary of Open Access Terms
Open Access (OA): Open Access is a term that includes several specific methods of digital publication. Broadly, OA is the publication of scholarly articles in a free, unrestricted digital setting. However, it's not always the case that OA articles are totally cost and restriction free. The other terms in the glossary will help clarify the different types of OA. Open Access is different than publishing formats like Open Content, which allows users to alter the work.
Gratis OA: This term is one of two that refers to the rights that users of OA materials are granted by the publisher. Articles and book chapters that are Gratis OA are available for free, but in a setting that is controlled by the publisher. This means that you can access a Gratis OA article for free, but you may only be able to access it digitally. The publisher maintains some usage permissions restrictions under Gratis OA.
Libre OA: This is the second of the two terms that refer to user rights in OA. Libre OA removes both price and usage restrictions. Unlike Gratis OA, Libre OA articles are available for free, and may be used however the reader wishes. This includes the ability to print or distribute the material, but may not include the right to copy (see Creative Commons License).
Gold OA: Gold OA is one of two terms that refers to the venue of publication for an OA article. Gold OA publication means that the article has been published in an Open Access journal (see below), where all articles published in that journal are also open access. The publisher, not the author, is responsible for the Open Access status.
Green OA: Green OA is the counterpoint to Gold OA. Under Green OA, the author publishes an article in a non-OA journal, and then self-publishes the same article in an OA repository. In this case, the author, not the publisher, is responsible for the Open Access status.
Open Access Journal: A journal or other publication that publishes all content as Open Access.
Hybrid Open Access Journal: A journal or other publication wherein only selected articles are Open Access. To gain OA status in one of these journals, the author may need to pay a fee to the publisher.
Delayed Open Access Journal: In these journals, the initial publishing status is not OA. OA status is then granted to articles after a specific probationary period, often 6-12 months.
Creative Commons License: Creative Commons Licenses allow authors to maintain some legal usage restrictions over materials distributed for free. Often these restrictions allow users to access and distribute the material, but only for educational or other permissible purposes. These licenses can also protect the author from plagiarism or other infringement.
Columnists in The Chronicle of Higher Education have written a lot about Open Access. If you want to learn more about The Chronicle as a publication, check out this review.
To continue researching, browse degree options below for course curriculum, prerequisites and financial aid information. Or, learn more about the subject by reading the related articles below: