Weebly for Education: Classroom Websites and Blogs
This week we've been exploring the role of online learning communities in higher education. We've already looked at Blackboard and Moodle, two virtual learning environments that function like online classrooms. Today we're going to talk about Weebly, a free website creator designed to make it easy for teachers and students to manage class websites, student portfolios and project pages.

Create Classy Content
You may already be familiar with Weebly - unlike the virtual learning communities, Weebly is a tool that's frequently used outside of education. If you're not, here are the basics: Weebly is a free, widget-based website creator designed to make it amazingly easy to build your own site. It's ad-free, and supported by upgrades to pro accounts that offer additional features.
It's clear how useful Weebly can be in a learning environment. Instructors can quickly and easily create course websites with syllabi, class assignments, multimedia content, related resources and anything else they can dream up. Students, in turn, can create e-portfolios to showcase their coursework or special websites for individual and group projects. Weebly can also be used to create blogs to share ideas and reflect on course concepts.
Key Weebly features include:
Easy editing. Weebly offers a user-friendly, drag and drop website editor that doesn't require any technical talents.
Customizable look. With more than 70 design templates, there's a Weebly look for every taste. Users can also customize the layout of their site through the template editor or with a little HTML and CSS magic.
Free hosting. Weebly hosts all of its websites, with no storage caps, bandwidth restrictions or limits on the number of pages.
Domain publishing. Users who already have a domain can publish directly to it from Weebly instead of using the Weebly website address.
Multimedia integration. Weebly supports just about any type of media you can think of: Pictures, photo galleries, videos, music, documents, maps and more. It even has unbranded media players so you don't have to use other sites like YouTube to embed audio or video directly onto your site.
Full-feature blogging. Weebly has a fully integrated blogging system with no limit on the number of blogs and all the features you've come to expect.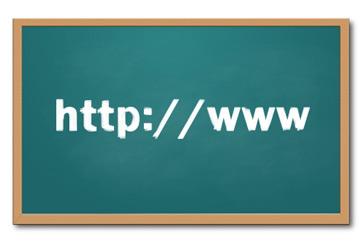 Education Aspirations
Because Weebly is such a good fit for online learning, the company created Weebly Education. It promotes the service as a great way to manage online course content and keep parents up to date. In addition to all the features listed above, there are a few extra functions associated with Weebly Education:
Content management. Weebly makes it easy for instructors to hand out assignments and accept homework, all online.
Secure environment. Student accounts and associated websites are all part of a network that can be managed by the instructor. This makes it easy to password protect everything at once. While privacy is less important for college students, who are adults, keeping course content behind a secure wall can make it easier for professors to share copyrighted material under fair use guidelines.
Education discounts. Weebly Education also offers free and pro accounts. But instructors (and their student users) can upgrade to pro for a lot less than the usual fee. And since the number of users on an account is capped at 40, adding on extra students for large classes is also cheaper in Weebly Education.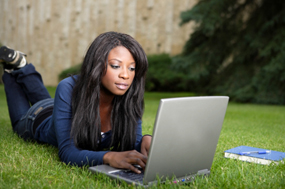 Even if your instructor isn't using Weebly, there are lots of ways you can take advantage of the program. Wow your professor by creating a multimedia website associated with your next research project. Coordinate all your classes by building yourself a site with a calendar of assignments, uploaded syllabi and links to useful resources you find during the term. Manage a group project with a shared website between you and your classmates. Or follow Weebly's suggestion and create a blog to keep your parents up to date (and off your back).
To continue researching, browse degree options below for course curriculum, prerequisites and financial aid information. Or, learn more about the subject by reading the related articles below: