Scholarship Overview
To provide financial assistance to students who are interested in pursuing master level degrees related to Community Counseling, Marriage and Family Counseling, Counseling Psychology, Guidance Counseling, Mental Health Counseling, and Clinical Psychology.

Award Type: $500 Annual Scholarship
Duration: 1 year
Number of Awards: 1 each year
Deadline: April 1st, 2020
"
"
$500 Scholarship
Previous Winner
Alex Schmidt, Master of Science in Family Therapy at Texas Woman's University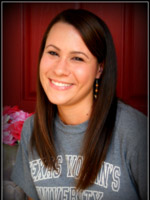 Over the past several years, I have spent much time reflecting on the career I would like to pursue. Taking into consideration my focus on intentional growth, my compassionate nature and my scholarly training, I have aspired to earn a M.S. in Family Therapy… I find the relationships between couples and family members fascinating, and I enjoy examining the nature of those relationships, especially as affected by their environment... Upon receipt of my Master's degree, I hope to establish a private practice.
Qualifications
This scholarship program is open to students pursuing Psychology and Counseling master's degrees. Undergraduate students do not qualify. A wide range of degree programs will be considered including but not limited to:
Selection is based on academic history, extracurricular activities, and employment history. Eligible students must be full-time students during the academic year the scholarship is received. Financial need is not considered.
Funds:
Funds are sent directly to the recipient by check to the student's permanent mailing address.
Academic scholarship winners who accumulate more than $600.00 in prizes over a one-year period will be issued an IRS form 1099 (or the equivalent). This will require contest winners to provide Learn.org with certain personal information prior to receipt of their winnings.
How to Apply
The academic award is provided by Learn.org. The application process is completely online.
Go to the scholarship application.
Complete all the required information on the application form.
When your application is complete, click the "Submit" button.